No business can exist without customers. It can also struggle to survive when customers are few. One way to attract new customers and retain them is to provide corporate gifts. These gifts can make your customers happy and encourage them to stay.
Above all, corporate gifting targeted at customers can help generate new leads and increase brand recognition. When clients feel satisfied, they can keep on talking to others about your business. Thus, never underestimate the power of clients' corporate gifts. Your corporate gifts do not have to be expensive. You can engrave keyrings and use them to reach numerous people.
Why engrave keyrings for your clients?
Engraved keyrings are a perfect way to show appreciation to your customers. It is because of their loyalty that your company manages to increase its revenues and profits every year. Customers deserve recognition even if you have to use a small item like a keyring. When you get them a customized keyring, it stops being an ordinary item. It now becomes a unique item that carries a special message.
When compared to any advertising campaign you do online or offline, an engraved keyring project is super affordable. It also takes a shorter time to determine the best thing to engrave on your keyrings than what to write in your fliers. Whether you choose your company name, logo, slogan, or letterhead, make sure the engraving is catchy and can make a permanent impression.
This item will not only serve as a reward for clients. It will also be a perfect advertising tool that will continually promote your company. Once you engrave keyrings, choose a creative way to distribute them. For instance, pass them to customers during a New Year or Christmas celebrations, or during any ceremony you want to hold within the premises.
Choosing Keyrings to engrave on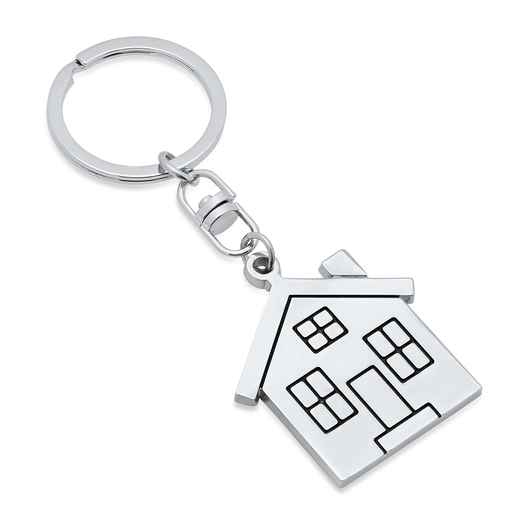 There are many kinds of keyrings on the market, and your customers deserve the best ones because they are a valuable asset to your business. Hence, make sure that the keyrings you want to give them have good quality. Check the construction material to ascertain that the keyring would last long. As a keyring is a daily-use item, the material used to make it has to endure abuse. In this regard, metal is better than plastic because it is sturdier and durable.
Whether stainless steel or silver-plated, a keyring consisting of a metal ring is the best of all.
Besides the construction material, check other features. For instance, some keyrings have an ID tag attachment which can be made of plastic or another material. These are easier to personalize as you would write the details of the receiver on the tag.
You should not exaggerate the design of an engraved keyring, however. If you make it too sophisticated, your customers might place too much value on it. If so, the keyring would only fulfill your first goal of making your customers happy and satisfied. By carrying their customized keyrings less often, your customers would expose your brand out much less. Thus, as you engrave your keyrings, make sure they are items that your customers can use immediately.
They should offer functionality and make the user feel proud of being a part of your business.
Additionally, consider the price of various keyrings that have the qualities you want. Although you want the best gift for your customers, do not spend beyond your budget.
How to engrave your keyrings
To effectively engrave keyrings for your customers, you have to know the number that will receive the item. You can place a batch order on a website that provides engraving services. If you take the time to choose the best engravers, you can pay a little money or nothing. Such a website will have plenty of keyrings.
So you have to explore the product pages to locate the best types of keyrings based on the construction material, shape, size, and price. Once you locate a perfect keyring design, follow the order placement process. There will be a step requiring you to choose the engraving process before completing the procedure. Select this step and follow what it says. If you have a question, call a customer care representative and ask.
It is necessary to know the message you want to engrave onto a keyring in advance. Enter this message in the provided area while following instructions well. You can also add your company logo plus a small message. It all depends on what the provider of the personalized keyrings wants you to do.
The bottom line is that you want to capture the attention of your customers and that of the potential customers they meet when running their daily errands. You want your engraved keyrings to be so remarkable that others would not hesitate to ask about them.
Final word
There is no doubt that engraved keyrings are ideal corporate gifts. Whether you want to offer them to customers when commemorating a national holiday or hosting an internal business event, personalized keyrings are a complete gift. A customized keyring is not too personal to offer as a corporate gift. Everyone carries a keyring, making it a communal thing that any customer would value. Still, make sure you follow professional etiquette when offering them.