Promotional giveaways or products are those merchandise on which the company's or business logo along with the message is printed. The idea is to ensure that people or the target audience do not forget the brand.
A range of items can be used as promotional giveaways like custom keychains, stationary sets, bags, umbrellas, drink bottles, mugs, clothes, etc. Almost everything that has mobility, can carry the brand name and message around.
Custom Keychains
Small items like keychains are a great marketing strategy. Everyone requires a keychain to stay organized. In order to avoid losing car keys, house keys, important keys, everyone bunches it all together in a key chain. A custom keychain carrying the organization's logo doesn't cost much.
From an investment point of view, it is an 'easy on the pocket' merchandise. Companies can easily order custom keychains and hand out the same as a promotional giveaway. Since, no one steps out of without their bunch of important keys, a custom keychain carrying the company logo gets more visibility.
It can also build up curiosity among people who see the keychain carrying the logo and may want to know more about the brand.
Advantages of custom keychains as promotional giveaways
A promotional giveaway can have multiple pros. A custom keychain has even more advantages. Following is a list of benefits that make custom keychains an obvious choice for promotional giveaways and more-
Cost effective- perhaps the cheapest promotional product one can think of is the keychain. It has high value and low investment. Perfect for getting your brand noticed.
More utility value- for a small item, a custom keychain carries a lot of utility value. It not only keeps the customer's keys safe, but can make your brand visible to the audience. Since, one carries the keychain everywhere, it doubles up as a perfect promotional giveaway.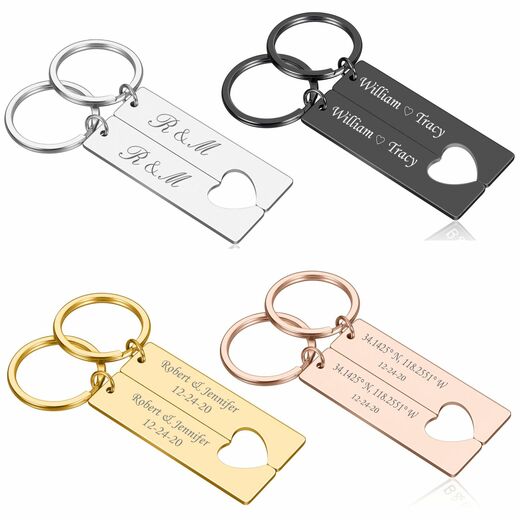 More emotional value- since a personal item like a keychain is handed out to the audience, they tend to connect well with the brand. It is a physical product that can be used and not thrown away like a thank you postcard or mail.
High retention value- not only do custom keychains carry more utility value and emotional value, they are a great way to keep the brand in the mind of the target audience. If one keeps seeing the same logo again and again, there are higher chances for the brand to retain in the mind of the audience. They basically leave a long-lasting impression on the customer.
Reflect corporate identity- custom keychains are made to promote a particular business. For instance, if a bakery brand wants to promote themselves, they can always handout keychains in the shape of a cake or a donut. If a sports brand wants their message and product to travel, they can give away a tennis ball shaped or football shaped keychain. The idea behind a custom keychain is that a particular type of brand benefits from it.
Creates brand loyalty- handing out a custom keychain creates loyal customers. Not only would they remember your brand or business but would most likely recommend them to others.
Easy to store- a small item like a keychain doesn't occupy too much space and several hundred can be store in a box.
Types of Custom Keychains
Gone are the days when only traditional keychains, that could solely carry keys, existed. There are many types of keyrings available on the market. But these days, custom keychains not only bear the logo of a brand or company, they are used for multiple purposes as well.
For instance, flashlight keychains, multi-tools key chains, bottle opener keychains, whistle keychains, etc are quite common.
Handing out such useful multi-purpose keychains create brand loyalty as well. A customer is more likely to keep the keychain because it just doesn't open doors but opens bottles too!
Venus to handout the Custom Keychains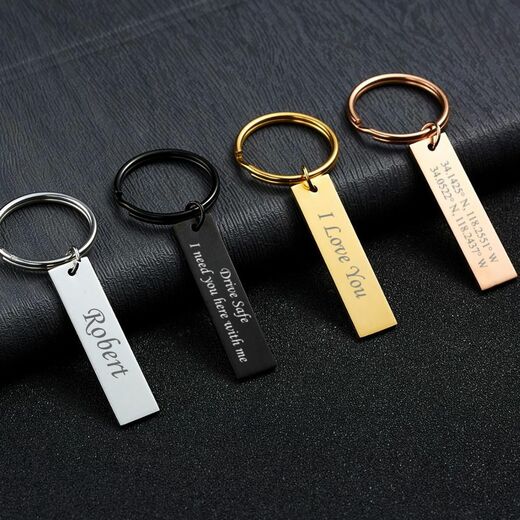 Not only at the concerned stores, there can be other venues where you can give away the promotional keychains. For example, at entertainment venues, fundraisers, restaurants, expos, trade shows, conferences, direct mail, meetings, etc. one can handout promotional custom keychains
Possible Hindrances
Do keep in mind that promotional giveaways may not always generate positive results.
A possible downside at times can be that people may take the promotional item and not to buy from the concerned brand or store. Therefore, ensure you handout these to the most likely target audience.
Before you run-off to order some custom keychains do work out the costs involved. Do not go overboard with the design or the type. After all you will be ordering not one but many thousands as part of the marketing strategy.
Storage and handling may become an issue as well, especially with food items. Therefore, avoid perishable commodities.
Custom keychains for other purposes
Apart from proving to be a great promotional item, there are several other purposes of custom keychains.
For Identity recognition- firms can issue customized identity keychains for their staff. Every staff member can have a personal keychain bearing their details and employees can use the same to enter their workplace.
As party giveaways- during office parties, weddings, birthday parties, customized keychains can be handed out to the guests. With the company logo and message on the keychains, one is going to retain this information for a long time. It serves as a useful and considerate gift.
Holiday memorabilia- mementos like a customized keychain bearing the name and image of the resort or the hotel or the famous attractions of the place are known to generate a lot of curiosity among the onlookers. It paints your image as an avid traveler and at the same time the resort or hotel gets its message delivered far and wide.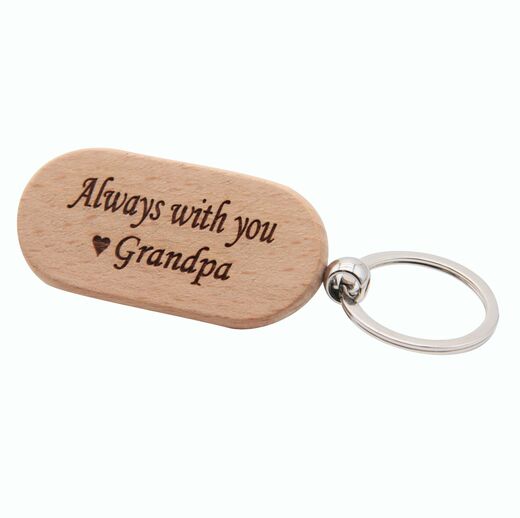 Concluding words
A custom keychain is an amazing marketing strategy. For a common and small item like a keychain, it proves to be quite beneficial in getting the brand noticed. Due to its usefulness, it is unlikely to get discarded by people.