People use gifts to express their feelings for others. Gifts are tangible, unlike words, and can convey a message just the way you want. When you engrave a gift with a phrase, image, logo, name, or initials, you can make it real and special. And if you want to bless a man with such a gift, you can pick a pocket watch for them. A personalized pocket watch is an item that a man can cherish forever. Just ensure that your pocket watch engraving is thoughtful and stylish.
How to do pocket watch engraving
When deciding on what to etch on the pocket watch, consider the recipient's personality and lifestyle. Also, you do not have to engrave the pocket watch all by yourself. You can instead choose a reliable and free online engraving service. Because you pay nothing, you have nothing to lose. Besides having skilled professionals with decades of experience, online engraving websites use computerized equipment to carry out the work.
As a result, they are the most reliable professionals to consult when you need help with pocket watch engraving. Also, they can engrave the back and front outer cases of a new pocket watch. Since they have multiple designs, select the one you want for your man's engraved pocket watch.
Choosing a perfect pocket watch to engrave
Most providers of free engraving services also offer new pocket watches. To benefit from their service, you have to select a pocket watch from their extensive collection. It is not possible to engrave all kinds of pocket watches, unfortunately. So it's good to use an engraver who highlights engravable pocket watches on their product pages. Also, they should provide an option for a free engraving service right before checking out.
When you click this button, it should let you add your message, select the perfect location of that message, and alter the font of your message. Always create a brief and clear message to ensure it looks good when engraved. If you want to write a longer sentence, choose a pocket watch with a plain back case. Lastly, keep the longest section of your message in the middle lines.
Pocket watch etching Fonts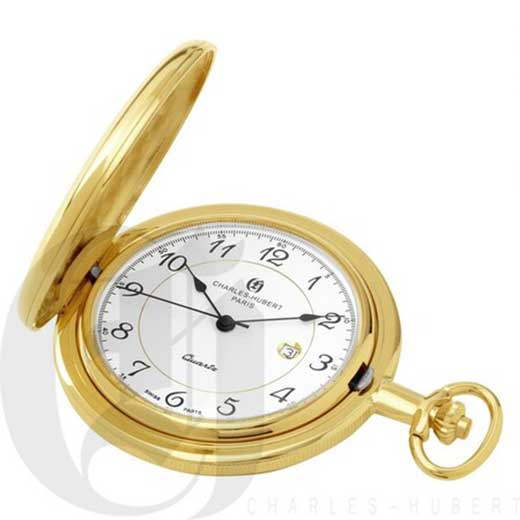 When creating your pocket watch engraving, you can choose from different fonts. The most common fonts are three: the Times New Roman, Zapf Chancery, and Amerzone Script. Make sure you select only one font per pocket watch for uniformity of the final engraved message. Moreover, choose your font based on the length of your inscription. If it is long, Times New Roman makes a good font.
Consider the layout of your engraving
Did you know that pocket watches have a circular shape? Hence, keep the longest line of your message in the middle to create the best engraving layout. You have to write a proportional and concise text. If you do, you will simplify the work of your engraver. By default, their computerized systems will centralize all words on the pocket watch.
They will not re-arrange your message, so you have to do it well the first time. Finally, keep the message you intend to place on the front case of the pocket watch short. Once you are sure the layout is okay, you can complete your transaction.
Other things to consider
An engraved pocket watch is a wonderful gift for a man. However, consider picking a sophisticated pocket watch from a world-class watch brand like Dalvey or Charles Hubert. The watch does not have to cost a lot of money; choose the one that suits your budget.
Search the website to find out if the seller provides a performance guarantee and lifetime satisfaction. These kinds of guarantees can help you return an engraved timepiece if it does not meet your expectations. You can have a new replacement to send to the man you value.
Some of the best providers of pocket watches and engraving services online offer mechanical movement (Quartz movement) timepieces. These watches are chic and boast a timeless appeal. Since they use a battery that you can replace, these pocket watches are easy to maintain and use. Whether you want gold-plated, silver-plated, or stainless steel quart movement watches, they are all easy to find online.
Furthermore, consider buying a pocket watch that is easy to match with his clothes and accessories. Some watches are easier to match with existing apparel because they come with an identical chain. Once you personalize these types of watches, they will become even more special.
Final word
If you want to surprise a guy in your life, get him an engraved pocket watch. Because they are classic and fashionable, and there are many ways to wear a pocket watch. There is no doubt that they would love this gift and relish it forever. As we earlier noted, you are responsible for choosing the right message to etch on the timepiece. So, choose your pocket watch engraving message and layout carefully to simplify the engraver's work. Some websites offer free engraving services. However, they do not do all forms of etching. If what you want is not within their free plan, get in touch with them to discuss your needs.