A customized key chain is a great accessory to buy for yourself or others. Although it is a tiny accessory, a personalized key chain can reveal your sense of style. Since you work so hard to achieve your goals, you deserve recognition from yourself. The award you pick for yourself does not have to be too expensive. You can choose one of the most attractive custom key chains. It is a more practical gift than most accessories.
What makes custom key chains more practical?
First of all, you carry different types of keys daily. Even if you do not handle all keys daily, you need to keep them organized and safe. As key chains come in several shapes and sizes, you should select the most convenient key chain for your needs. A designer key chain with your name or initials can effortlessly capture the attention of others. The custom details can give it more value and the attention it deserves.
Portable and versatile, custom key chains offer reliability. Hence, you can choose them for any keys you have to carry every day. Whether for your car keys, interior doors keys, cupboard keys, front or back door keys, or office keys, you can keep them organized with a personalized key chain. You can even show off your customized key chain by hooking it on the zip of your handbag.
An extensive collection awaits you online
Some stores sell key chains but do not provide an engraving service. If you want the key chain to be your gift, get it from a website with a free or paid engraving service. Key chains appear in a wide range of colors, sizes, designs, and themes. As a result, you should select a key chain that perfectly meets your tastes and preferences. For instance, you can focus on things that fascinate you.
How to pick the best key chain for your needs
If you like anything to do with love and relationships, you can pick a heart or a rose-shaped key chain. If you love sports, you could engrave your key chains with the logo or image of your favorite team or player. Moreover, you can select your key chains based on your gender. Here are ideals for men, women, and children.
Ideals for men to use custom key chains
If you are a man, you know that your gift should be simple and stylish. The most trending key chains for a guy have a suitable theme like sports, gaming, car, or movie. So you can buy a Game of Thrones custom key chain if you love casino games.
Again, you can buy the Hulk's Fist keychain to symbolize your greatness and masculinity. If you are a professional worker or businessman, get a calendar keychain made of silver metal. Do you ride a bike during your leisure time? If so, choose a bike-shaped key chain.
Ideals for females
If you are a female, your personalized key chains are limitless. Women do not mind wearing glamorous accessories, unlike men. Thus, you can choose a custom key chain with a pendant to attach to a bag zipper. The key chain pendant can have any theme or shape, including an owl, a heart, a couple, or another thing. If you like catchy things, you can choose a pendant key chain with colorful rhinestones or gems.
Girls love mirrors, and you do too. A key chain with a mirror is more practical because it can organize your keys and help you check your face and hair in the course of your day. If you believe you are a Wonder Woman, you can choose an engraved key chain that depicts the theme. It will constantly remind you of your strong willpower and resilience.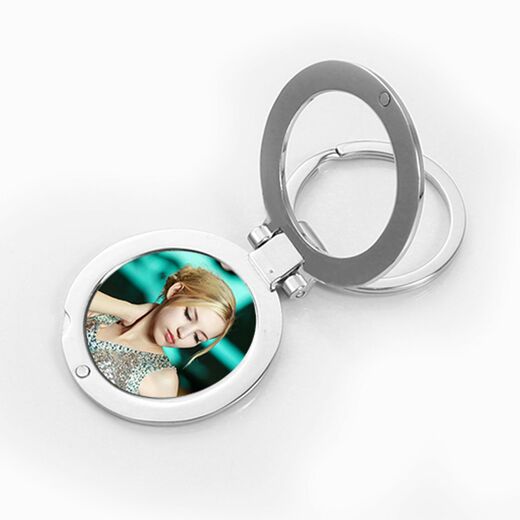 Do you travel often? If so, you need a custom key chain to keep your keys safe and to symbolize your sense of style. A perfect travel key chain might feature a backpack, a map, a renowned landmark, or anything that depicts tourism. Don't girls love tassels? A tassel key chain is fashionable and lovely because of the frills. If engraved with your name, initials, or special message, a tassel key chain can be truly yours.
Ideas for kids
If you want an extra key chain for a child, you can get an item with a gaming theme. Kids love cartoons from Disney World and other companies. So you can get them a Superman key chain or another one with their favorite movie or cartoon character. A snack-based theme can also work for younger kids.
For example, you can buy an ice-cream-themed key chain with vivid colors to attach to a school backpack. A pom pom unicorn key chain is so beautiful and ideal for a little girl. Kids have several other selections when it comes to unique customized key chains. Take the time to choose wisely.
Final word
If you want to showcase your sense of style, opt for custom key chains. You can buy more than one key chain depending on the number of keys you handle daily. The main thing is to choose a key chain that portrays your sense of style. Choose a good theme, shape, size, and color for your key chain. If engravable, you can personalize your key chain with your name, monogram, or another element.