Do you want to thank someone, but you do not know how? Although you can thank them directly over a phone call or in-person, you can also offer them a gift. Do not choose just any type of gift; opt for a personalized item instead. You can customize key chain with your friend's name, initials, or a special gratitude message.
A key chain may be a small item, but it makes a memorable and handy gift when customized. It is a versatile thing that anyone can appreciate regardless of their status in society. If you doubt it, read on to know the five main uses of personalized key chains.
Why customize key chain for others?
If you want to buy a key chain as a gift for someone, make sure it is incomparable and memorable. Ensure that the receiver will think so highly of the gift that they will show it off. An ordinary key chain is functional, but it does not stand out. Even if someone is happy to receive it, they might forget about it immediately. Thus, customize key chain before you provide it as a gift. A bespoke key chain creates a sense of ownership, and the receiver can feel that it is rightfully theirs. It is more attractive and can capture the attention of others. That is why it makes a better gift than a typical key chain.
What are the uses of a customized key chain?
You can use it as a promotional tool
Although you can use sophisticated marketing instruments, you can try the cheaper personalized key chains. Even though they are small, they are a necessity, and no one can avoid them. Key chains are portable, and they organize and protect different types of keys. If you personalize key chains with your company logo, name, or slogan, you can use them as promotional tools. The best time to offer them is during corporate events, exhibitions, seminars, workshops, and related occasions. People can be more curious about your branded keychains than the plain-looking keychains.
You can give it to someone as a special gift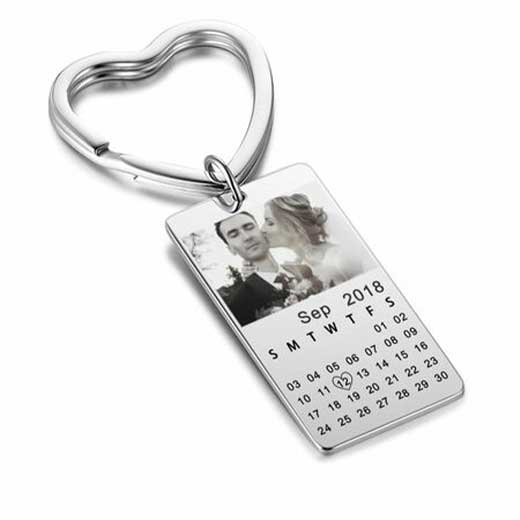 If you love someone, tell them so as many times as you can. In addition to that, send them a special gift to emphasize your love and affection for them. A key chain with an engraved message, name, or initials has more value than an ordinary key chain. Besides carrying out all the necessary functions of a keychain, a personalized item is exceptional and stylish.
You can use it to organize and protect keys
Needless to say, the primary role of a tailored key chain is to organize and protect the keys. People handle different types of keys every day. Again, they can have more than one key for their residence or office, for instance. With several kinds of keys to keep safe, people have to use key chains daily. Thus, a tailored key chain is a perfect gift idea for customers, friends, relatives, or any other person.
You can use a custom key chain to create awareness
It is easy to spread a crucial message with something as tiny as a key chain. As it comes in several shapes, designs, and sizes, a key chain is easy to personalize and disburse than a brochure. If you want to use the item to convey a message and improve the receiver's quality of life, you can choose a multi-tool keychain. Once more, you can choose a bottle opener key chain because it can hold keys and open cans. Whether you want to alert people about a sports event, or a worthy cause event happening soon, you can rely on customize key chain method.
To demonstrate your corporate image, identity, and culture
Potential customers and investors want to know more than the product or service you provide. They want to find out deep things about your organization, such as culture and values. You can hand out key chains that contain the message you would otherwise place in a postcard and thank you emails. People will have an immediate use for the key chains and also spread your message far and wide. It is cheap to customize a key chain and use it to demonstrate who you are, what you do, and where you are going.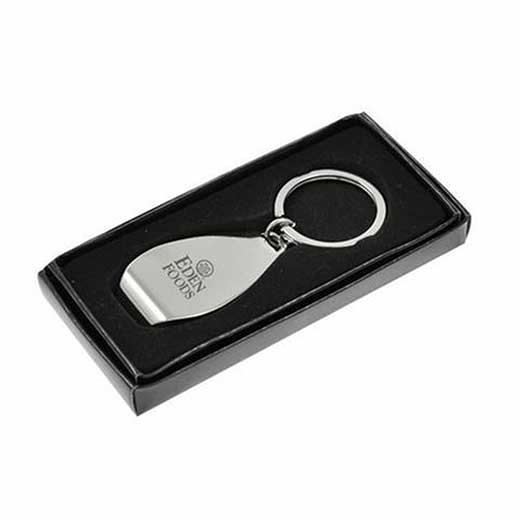 Whether you are an individual or an organization, you can personalize a key chain and offer it as a gift. People cherish items that have their details or those that speak to them about something vital. You should aim to offer customized key chains as gifts when your loved ones are commemorating something. If you want to recognize workers or customers, you can provide bespoke key chains during corporate events. The recipients will associate you with their gift and will want to protect and retain it forever. To create lasting impressions and memories, consider giving somebody a customized key chain today.